Working Time
Mon-Fri 09:00 - 23:00
Saturday 09:00 - 23:00
Sunday 09:00 - 23:00
Contact Info
Phone:

011 21 80 792
061 666 0 111
Duo massage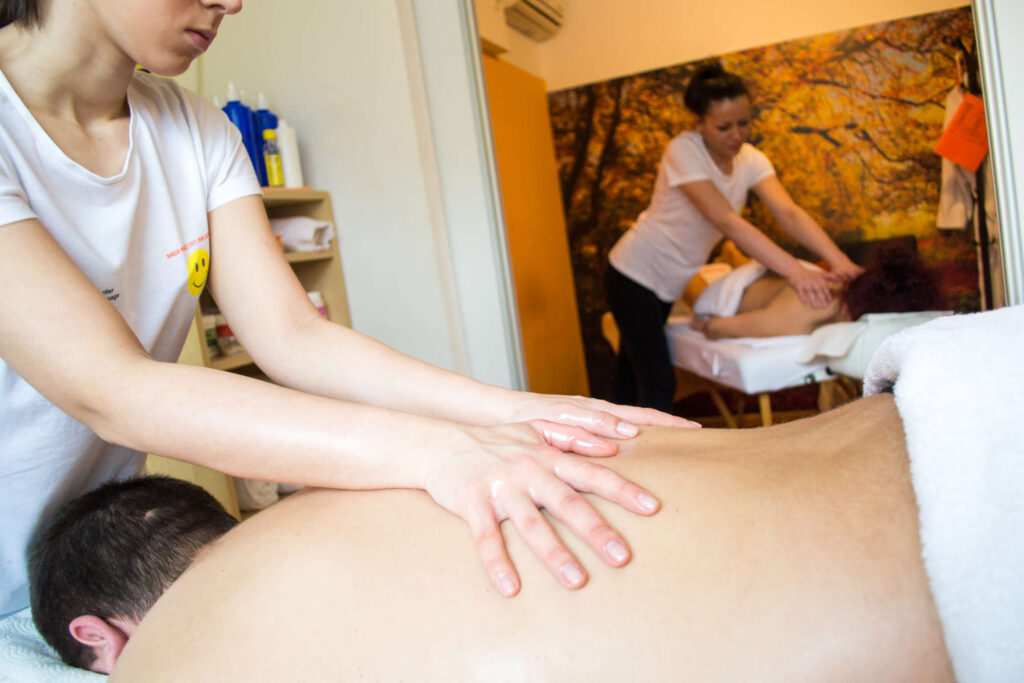 Couples or friends
Duo massage is a professional massage where two people are massaged at the same time, in the same room. We do not live for ourselves, but for those we love and care about, and the goal that can truly fulfill us and make us happy is to share the pleasure that the massage duo brings with a loved one. Relax, enjoy, with the pleasant sounds of ambient music, get rid of stress, worries and give your body complete relaxation and rest.
Joint massage
Mood and will
Relaxation and relaxation
Circulation and energy flow
Whether you are a couple or just friends the duo massage will give you a special experience and relaxation, for two. Call us and make an appointment.