Our masseurs work for your good
About us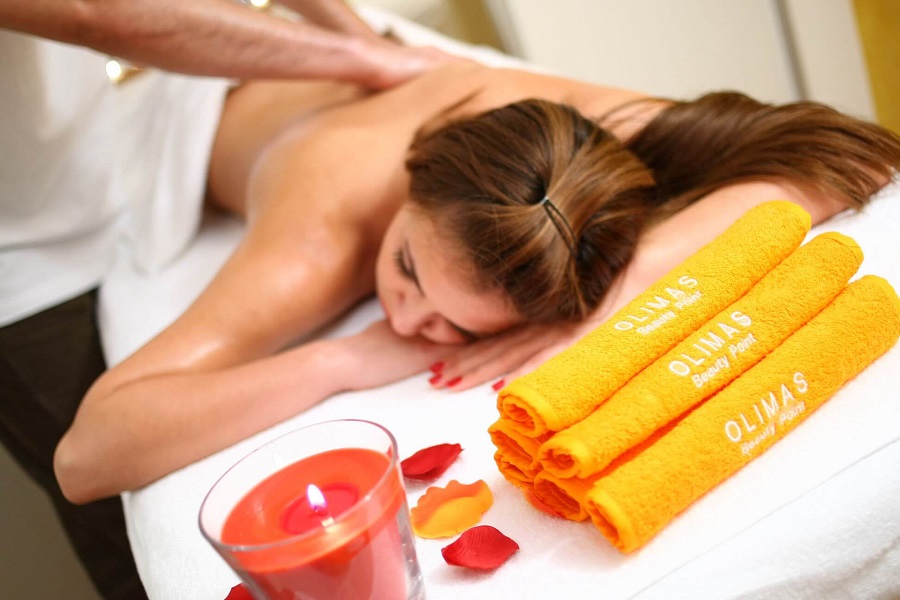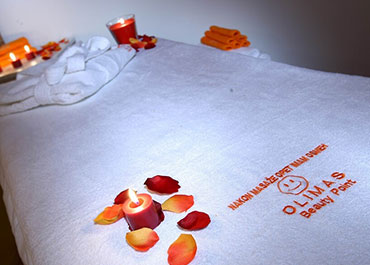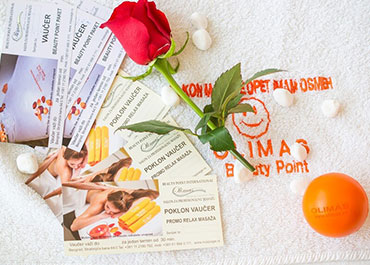 OLIMAS Beauty Point International salon for professional massage was opened at the end of 2009. OLIMAS salon is specially designed so that clients feel relaxed upon entering the salon. Each room was specially designed by the famous Viennese architect Violeta Salhofer, so by entering the salon, a world begins in which there is no stress, fatigue and pain. OLIMAS masseurs are specially trained physiotherapists whose skill shows excellent results with clients.
OLIMAS salon is equipped with professional equipment. Massages are performed on massage tables, massage chairs and mats. Pleasant sounds of music and aromatic scents contribute to the complete enjoyment.

OLIMAS BEAUTY POINT INTERNATIONAL massage packages and membership cards are a special benefit for those who come regularly, and all OLIMAS clients leave with the rule: AFTER THE MASSAGE I HAVE A SMILE AGAIN!
Relax massage
Therapeutic massage
Sports massage
Partial massages
Foot Massage - Foot Reflex
Detoxification massage
Chocolate massage
Lymphatic drainage
Royal massage (2 therapists)
Maderotherapy massage (rolling pins)
Volcanic (Hot stones) massage
Duo massage
Anti-cellulite massage
Anti-stress massage
Our salon
In our salon you can choose one or more, from over 30 massages and different lengths. If you want to please someone, you can also buy a gift voucher, and if you come several times, you can make yourself happy, with lower prices, by buying vouchers for more massages. In addition, we suggest that as soon as you come for the first time, you become a member of the salon - of course free of charge - and enjoy various discounts and gifts.