More then 10 years of experience
Massage

Belgrade
Massage Belgrade. OLIMAS Beauty Point International salon for professional massage Belgrade was opened at the end of 2009. OLIMAS massage salon Belgrade is specially designed so that clients feel relaxed upon entering the salon. Each room was specially designed by the famous Viennese architect Violeta Salhofer, so that by entering the salon, a world begins in which there is no stress, fatigue and pain. OLIMAS masseurs are specially trained physiotherapists whose skill shows excellent results with clients.
Booking a visit
Massages types
Best massages Belgrade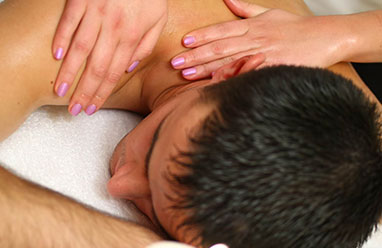 Relax massage
Relax professional massage is a technique of manual massage. It stimulates the relaxation of the body and unites the flow of energy.
Details
Therapeutic massage
Therapeutic massage is a combination of several different manual massage techniques, additionally enriched with a mixture of essential oils.
Details
Sports massage
Accumulation of metabolic waste, lactic acids and urea, created as a result of exercise, which then accumulate in the muscles, creating cramps...
Details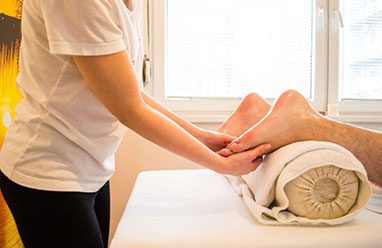 Partial massages
Partial massages are especially useful when you want to focus on a certain part of the body - back, feet, head, arms, legs…
Details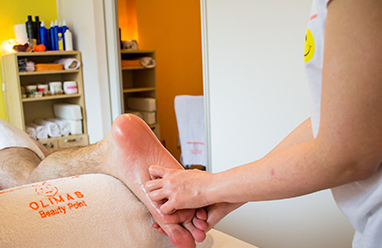 Foot Massage - Foot Reflex
In addition to great relaxation, this massage is also an alternative method of treatment - therapy of the reflex zones of the feet.
Details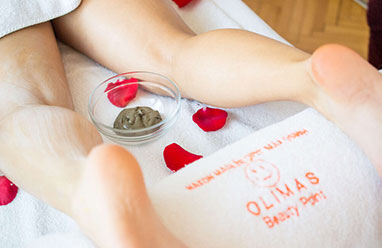 Detoxification massage
Detoxification massage - with sea salts that stimulates skin revitalization, cleanses the body and alleviates the consequences of the deposition...
Details
---
Best massages Belgrade
Choose the OLIMAS massage package to your liking
90 mins of RELAX+ massage
60 min relaxation massage of the whole body
15 min facial and décolleté massage
15 min foot massage
br aroma oil therapy of choice
2.990 rsd
Contact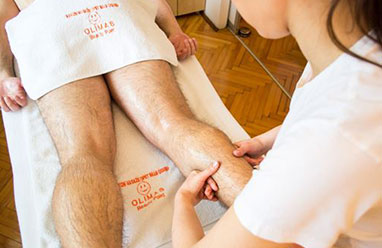 Sport package
Cryo green balm for pain, inflammation and cramps
60 min of professional sports massage
Red balm for warming, better circulation, with antirheumatic effect
2.990 rsd
Contact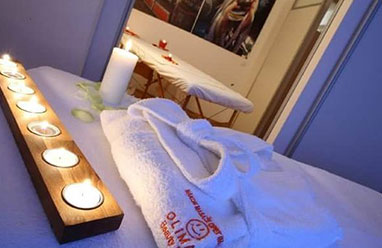 Aromatherapy Choco package
60 min treatment with aromatic relaxation massage with CHOCO preparation
15 min massage of the neck, head and décolleté
Aroma inhalation treatment during massage
2.990 rsd
Contact
What our clients say?
Testimonials
Very good massage and nice place! Not expensive,girl therapist was professional,kind and knowing been 2 times and will come again for sure. All best OLIMAS
- Jacob Mora
I've been here multiple times already and got the oiled up sports massage for 90 minutes. I have to say this place has one of the top 5 massage therapist I have ever gone to over the course of 18 years of different massage therapists. Highly highly recommend. Staff is friendly, professional, and very strong.
- Andrew Le
Very best massage. Very clean rooms. One hour relax massage is good...
Singing Star Jeegisha